Residential
Casavalle – Italy
A splendid 120-hectare farm surrounded by nature.
On the top of a promontory set among hills is Casavalle, a project by Laure Perrin and Frassinago.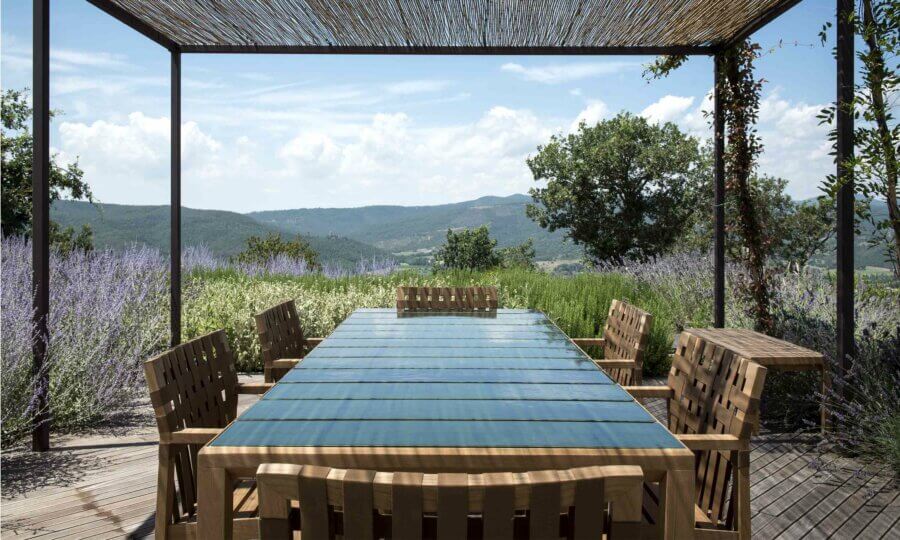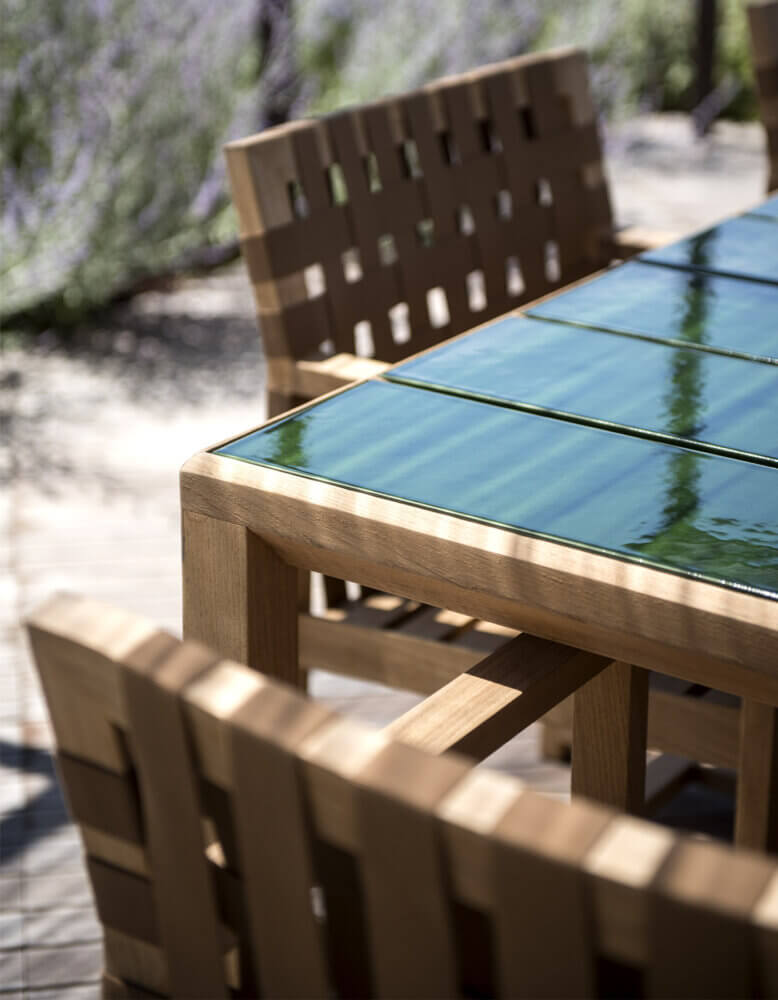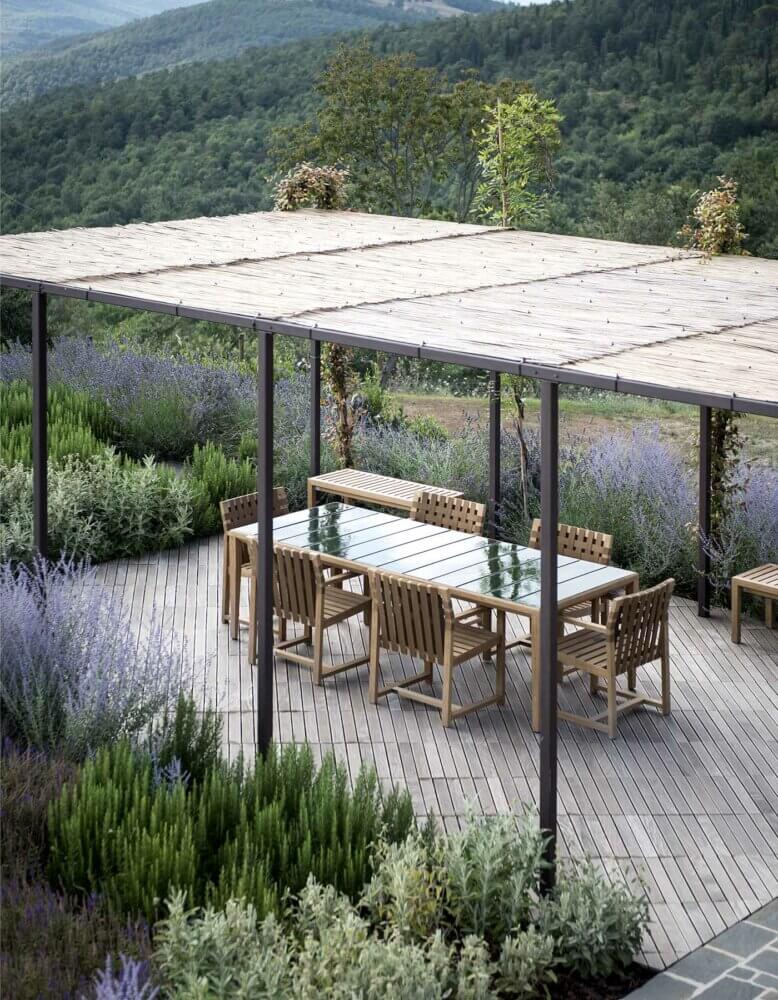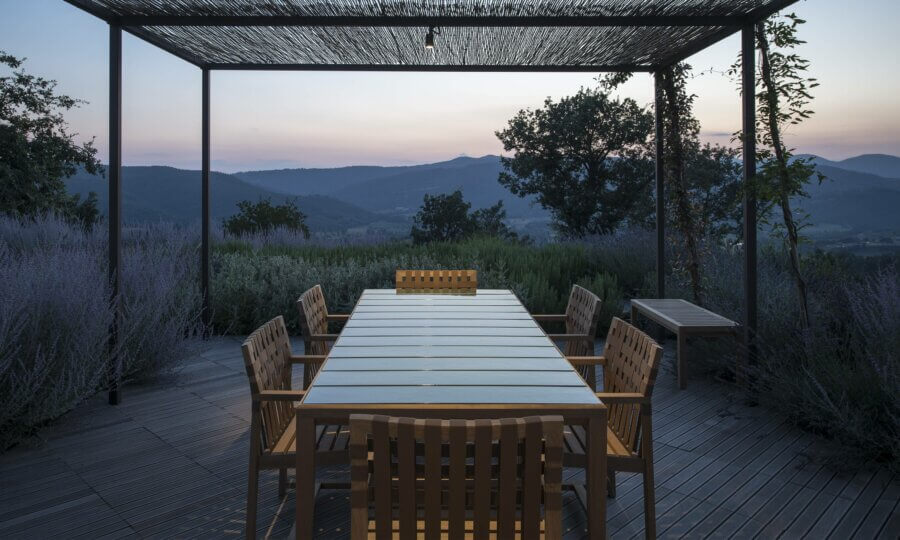 A multi-level garden sets the scene for an infinity pool, and, just a few steps down, a dining area swathed in the scent of lavender and furnished with a TEKA wood and green stoneware table paired with NETWORK garden chairs.
The privileged position and breathtaking view of the hills make Casavalle an oasis of pure peace and calm and well-being.
Location: Italia
Project: Project design: Laure Perrin - Landscape Design: Frassinago
Photo: Giovanni De Sandre