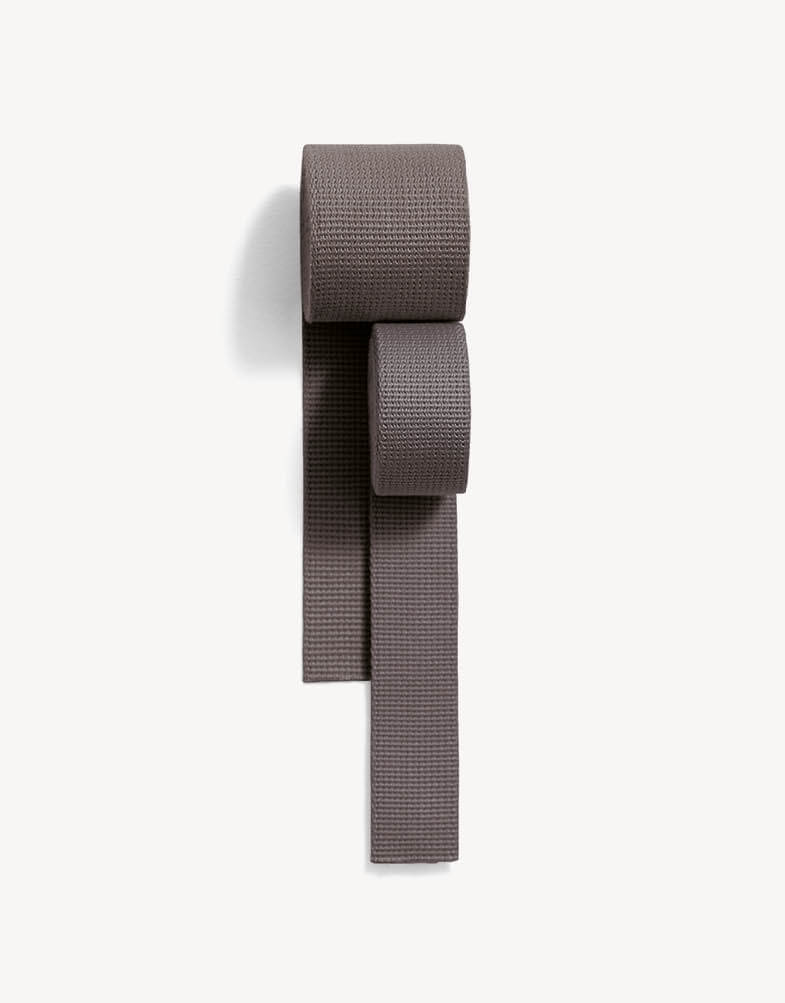 Quality
Belts of different widths are made of double-twisted polyester or acrylic yarn. Colourfast, durable and hard-wearing. The mounting of the strapping is entirely manual Italian handicraft.
Appearance
A cotton-like finish gives webbing a natural look and a pleasant feel.
Green Vision
Recycled belts are regenerated from fabrication offcuts. The process to make them uses less water, less chemicals, and emits less carbon dioxide than producing them new. They are composed of a core of 100% recycled PES plastic and a covering of recycled acrylic fibre.