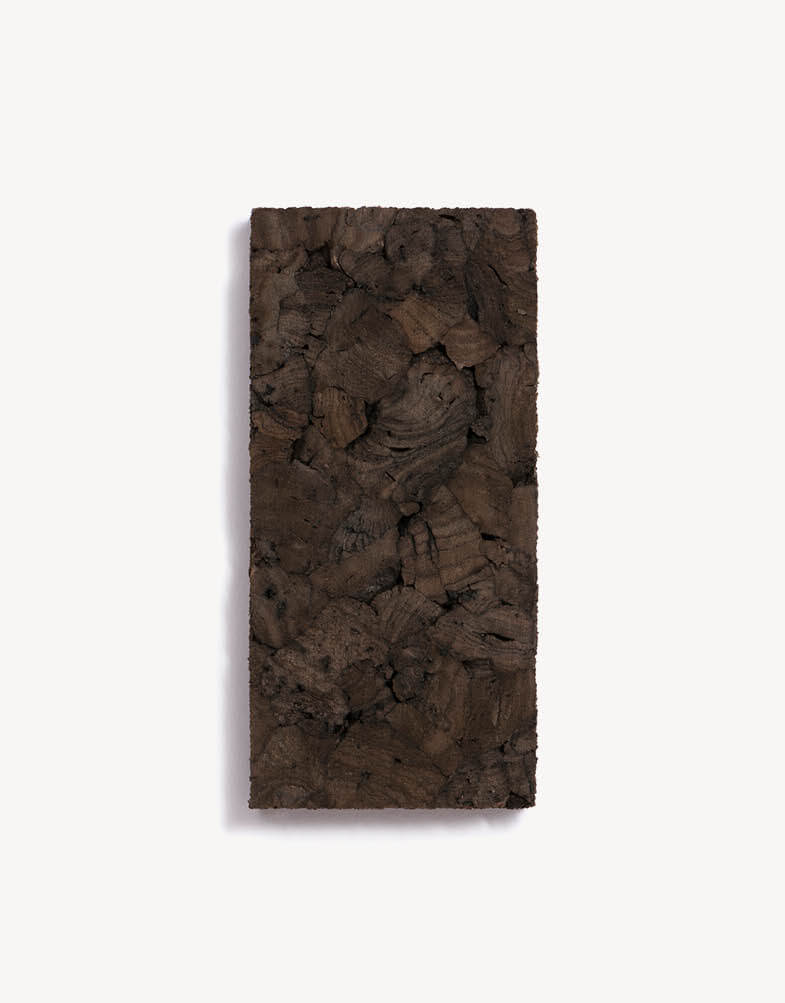 Quality
Reconstituted black cork with unique compactness and texture thanks to the way its natural resin maintains the granules united.
Performance
This is a sustainable, high-quality material. Lengthy exposure to direct sunlight may result in a natural fading of the cork's brown colour.
Green Vision
The cork used is 100% natural, obtained through an environmentally sound process. Production offcuts become biomass fuel that provides the cork factory with green energy.