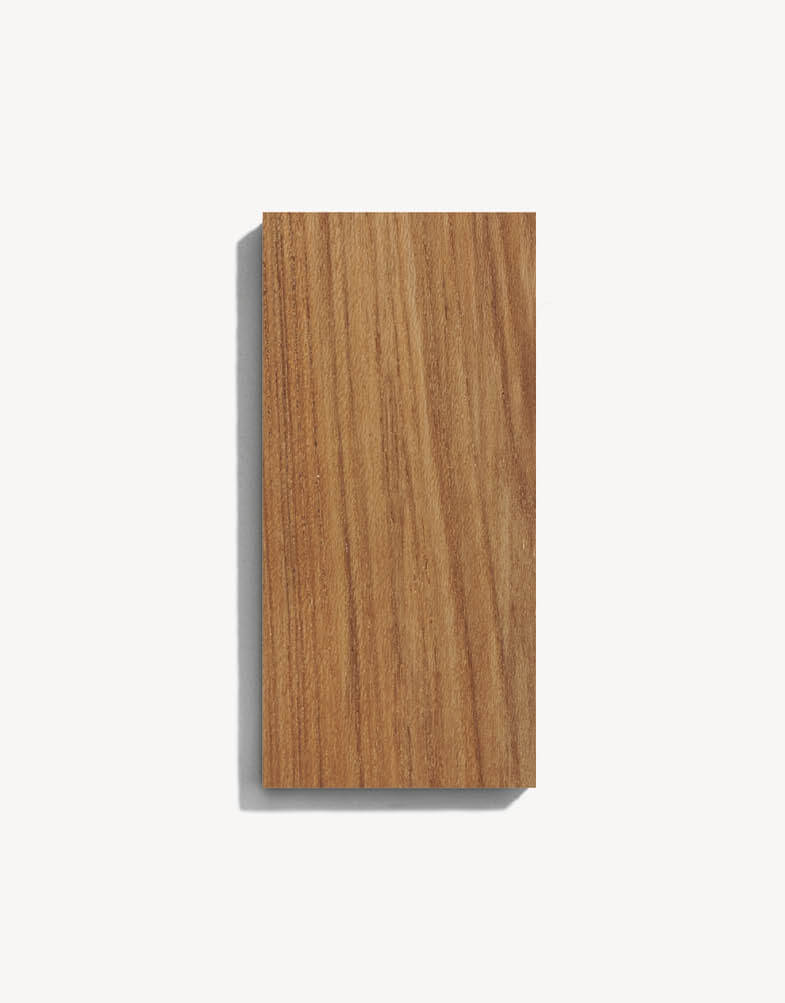 Quality
Teak: our teak is First European Quality, rated by the FEQ standards. It is used in its natural state (without synthetic surface treatments) for furniture structures and tabletops.
Appearance
Teak: when exposed to the weather, the surface of teak oxidises, providing the wood with natural protection and giving it a characteristic silver-grey colour.
WR Teak: the special hue acquired through this treatment brings out the wood's veining, giving the teak an elegant finish with a natural effect.
Larch: larch-wood has a two-tone yellow hue and a straight grain.
Performance
Teak: teak's natural oiliness guarantees exceptional resistance to outdoor conditions, in addition to making it silky to the touch.
WR Teak: whitened teak is obtained by several cycles of brushing and painting that augment the wood's waterproofness and weather-resistance.
Larch: good stability and elevated impermeability make larch an ideal outdoor material.
Green Vision
Teak/WR Teak: available upon request: high-quality teak certified by the FSC®, grown under forest-friendly management.
Plus
Teak: the paint makes the wood impermeable to the absorption of impurities and liquids, meaning less prone to staining.