1 / 3
2 / 3
3 / 3
The exclusive SPINNAKER collection draws its expressive strength from a rigorous and extremely modern design that enhances the solidity of the material and the lightness of the top.
The outdoor extendable table can accommodate up to twelve people comfortably seated: it is a practical and smart solution that satisfies the desire for company at home, in the comfort of elegant outdoor spaces, even in case of last-minute invitations.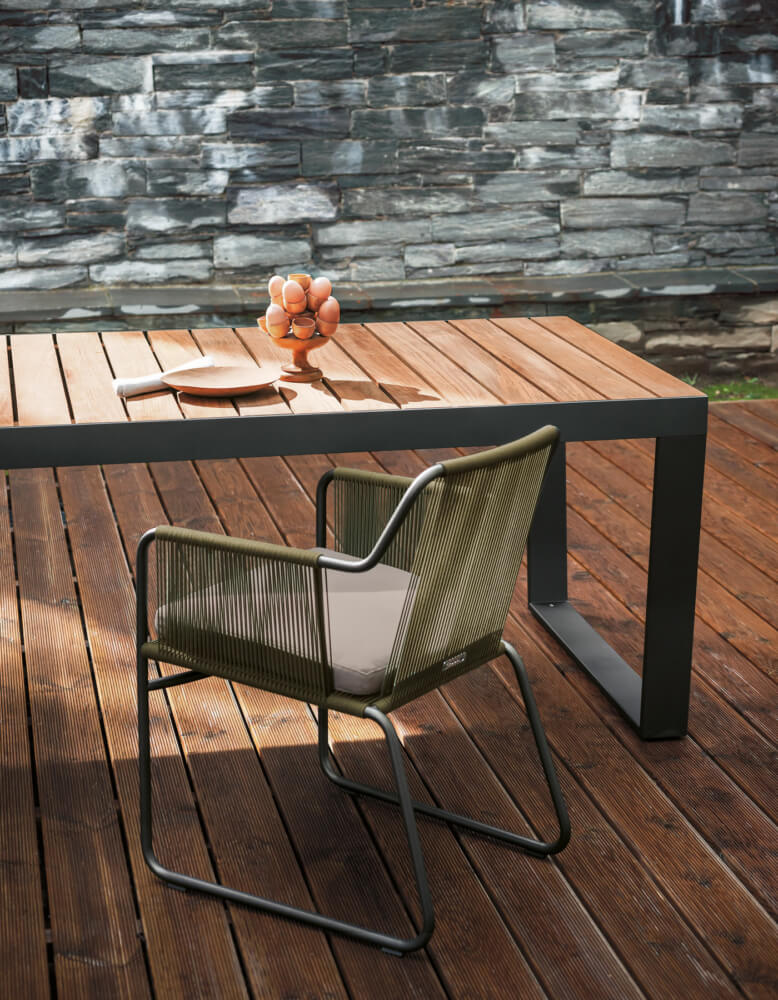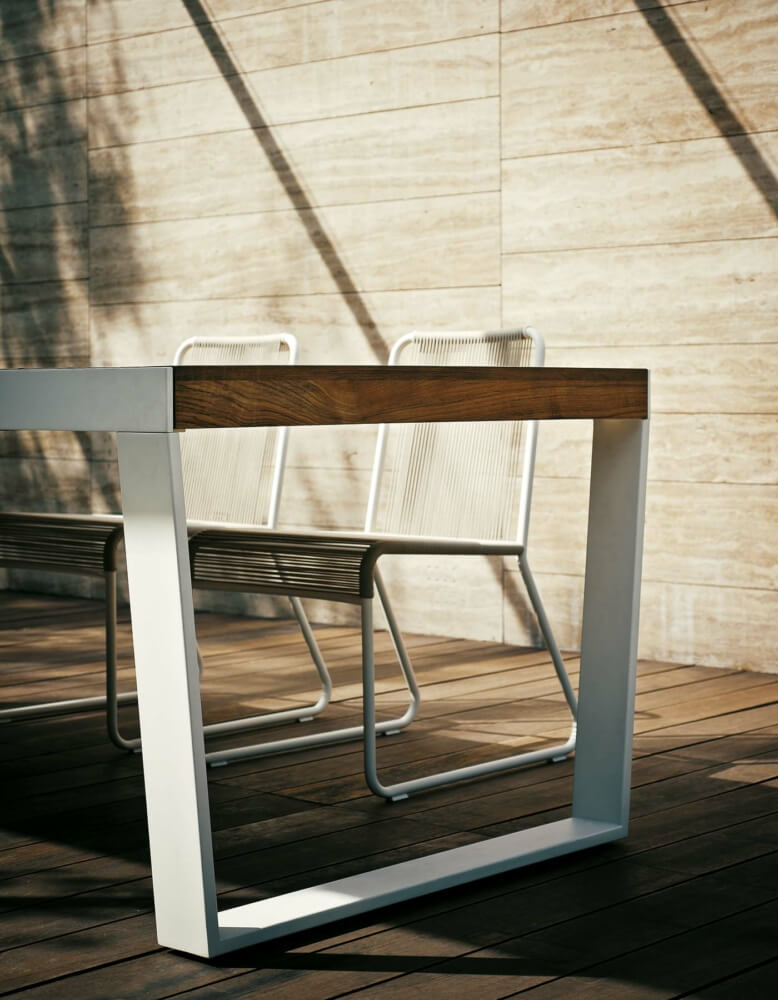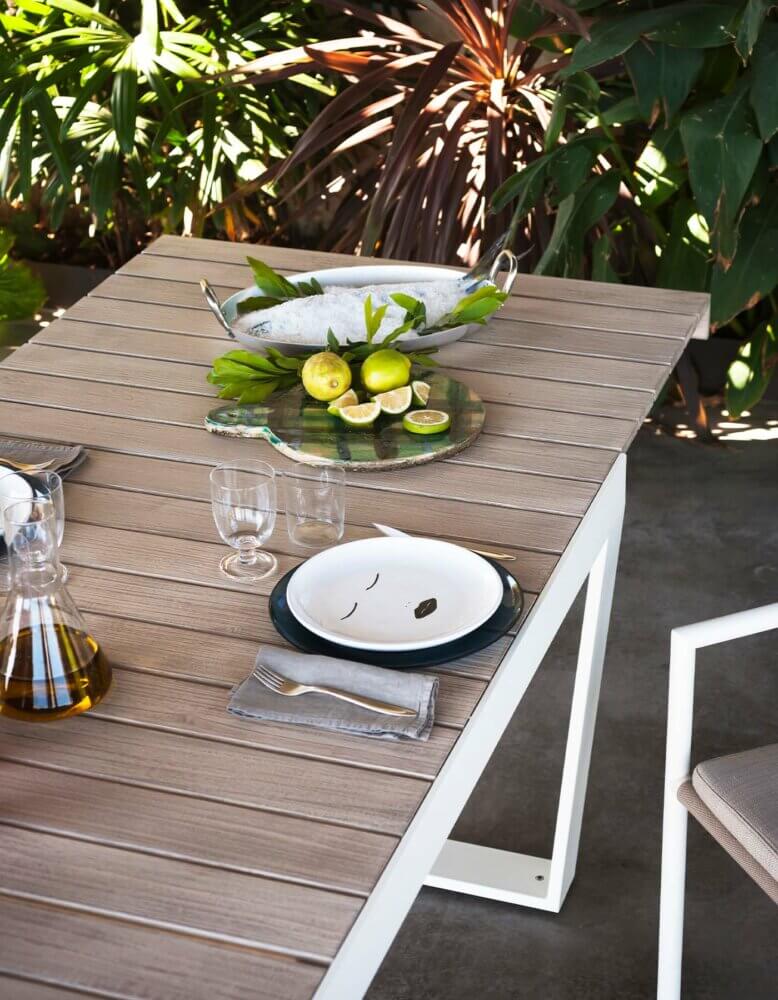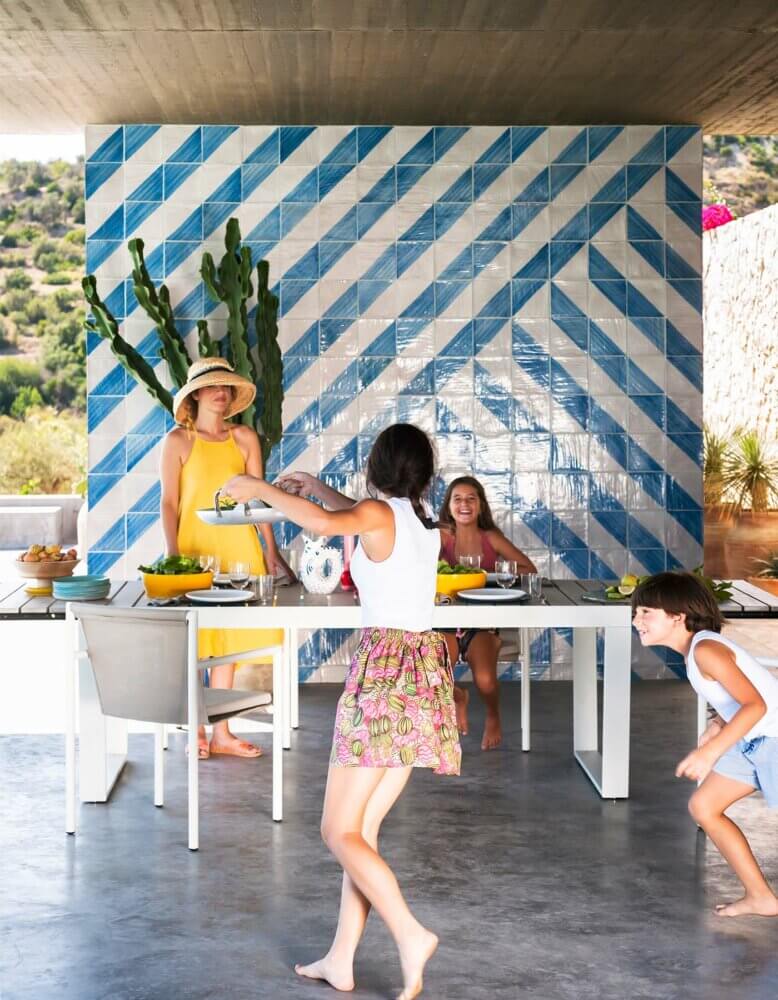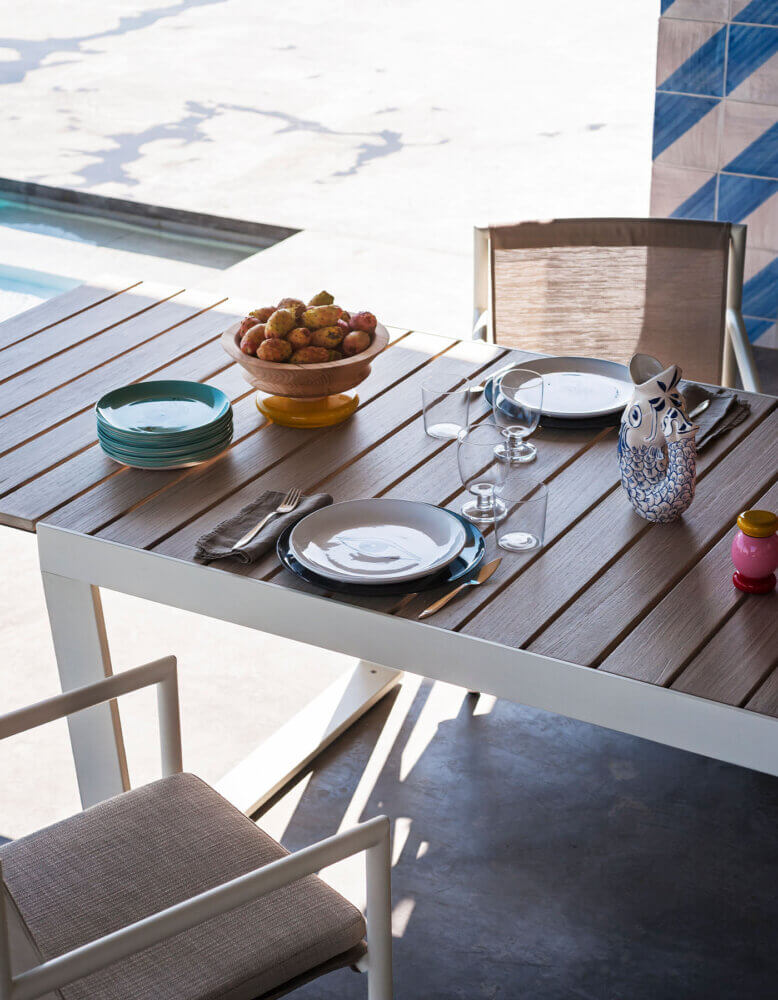 SPINNAKER is characterised by a tip-up opening mechanism, which can be activated by sliding the solid slatted top along the guides, available in natural teak or in the Weather Resistant white painted finish, and geometric, continuous stainless steel painted legs for outdoor use.
1 / 4
2 / 4
3 / 4
4 / 4
1 / 4
2 / 4
3 / 4
4 / 4
Technical information
Extendable table SPINNAKER 034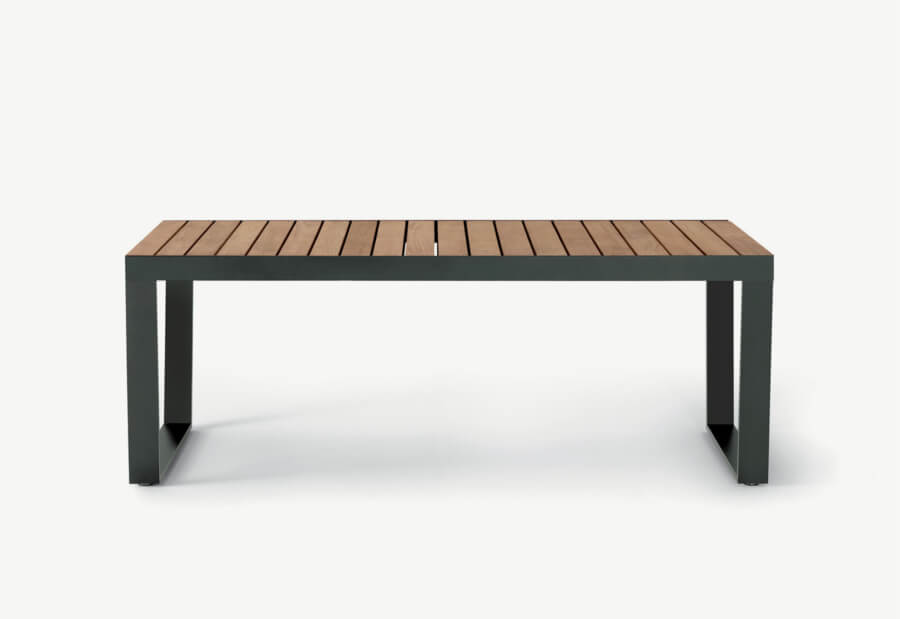 Dimensions
Lenght
209/335 cm/82" 1/4/131" 7/8
Internal distance between legs
189 cm/74" 4/8
Height under the top
66 cm/26"
Features
Structure
Powder coated stainless steel
Top
Teak or weather resistant teak (WR); drop leaf opening
RODA outdoor tables, fixed or extendable, can furnish every indoor or outdoor dining area, creating a welcoming and elegant atmosphere. The classic garden table leave room to sophisticated design furniture and a mix of shapes and finishes, meeting every need of style. The use of different materials, such as teak or painted stainless steel for the structures, natural stones, gres, lapitec, or teak for the tops, carefully selected and for their resistance to atmospheric agents expresses all RODA experience in the outdoor furniture making.