1 / 4
2 / 4
3 / 4
4 / 4
EDEN is a fascinating proposal for the living zone, designed by Rodolfo Dordoni. With its generously designed shapes highlighted especially in the depth and thickness of the cushions, this collection is characterized by an extreme modularity and an unusual combination of materials.
The base of the elements is made of teak, available in the natural finish or in the Weather Resistant white coloured one, a fresh and innovative alternative that enhances the naturalness of wood and increases its resistance to atmospheric agents.
1 / 6
2 / 6
3 / 6
4 / 6
5 / 6
6 / 6
The innovative combination of different materials extends to the backrests, which are presented in both the Batyline version and the padded belt option, available in all the colours proposed by RODA.
1 / 4
2 / 4
3 / 4
4 / 4
1 / 3
2 / 3
3 / 3
The collection also includes an element that is completely new for RODA: a hexagon shaped module, that can be used both as a single furnishing element and as a corner module in a composition, suitable for different home environments. A fine coffee table with teak slatted or natural stone top complete EDEN collection.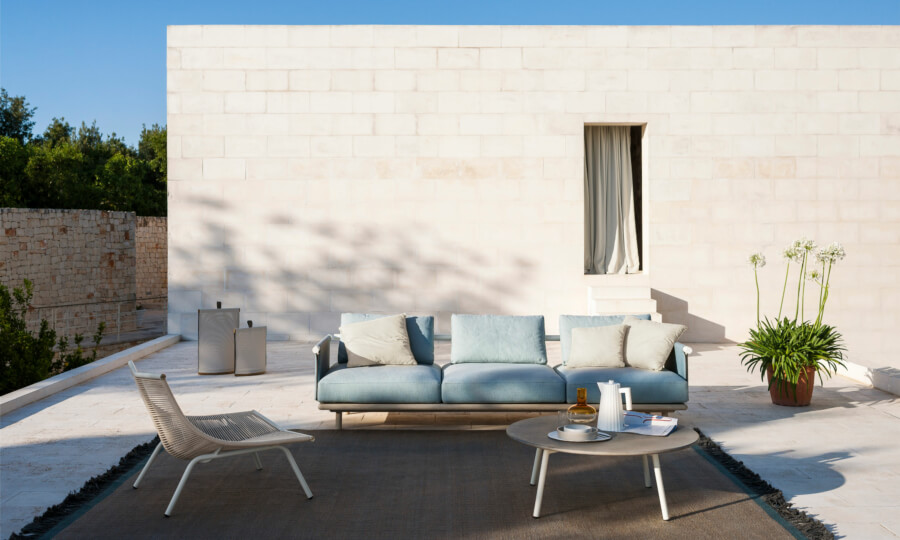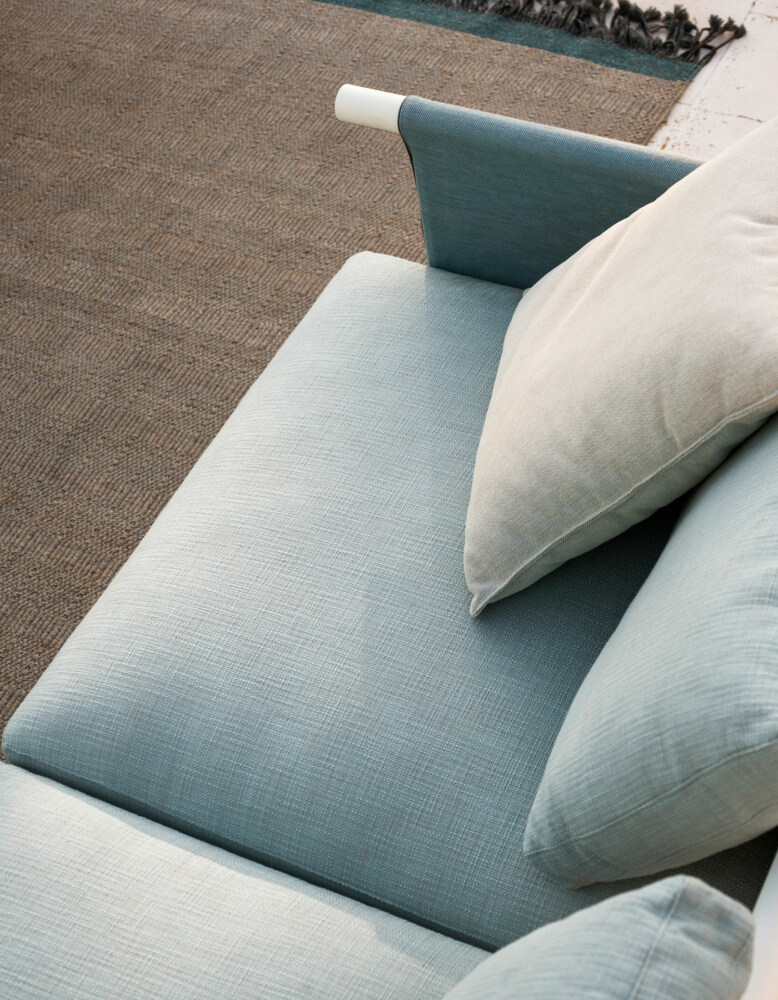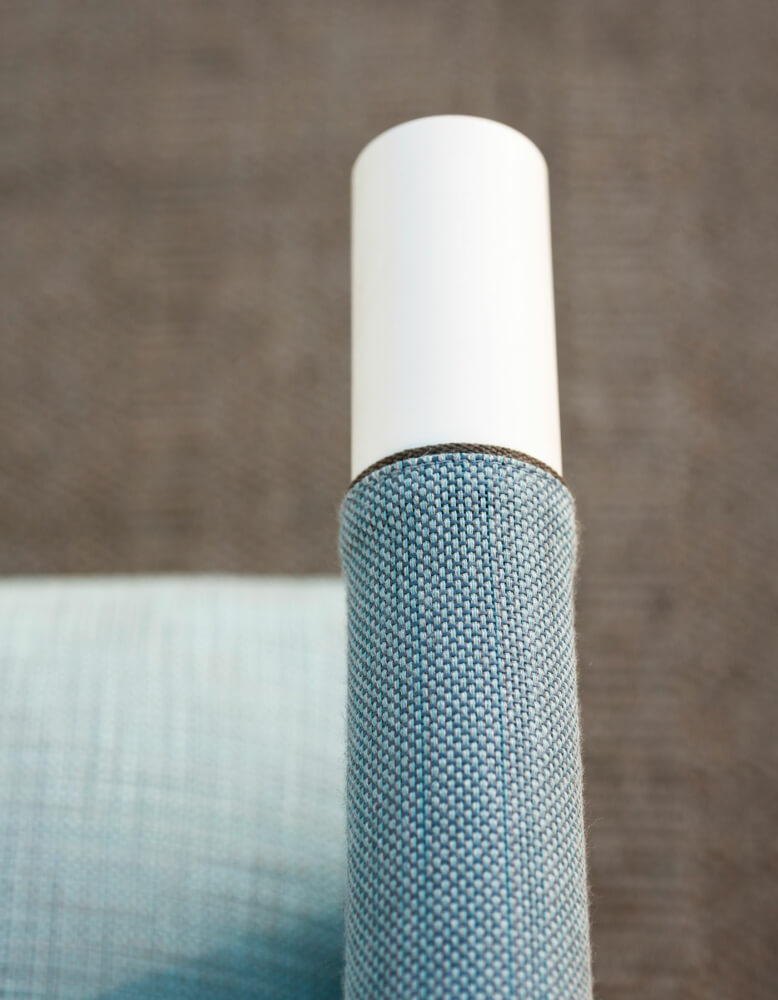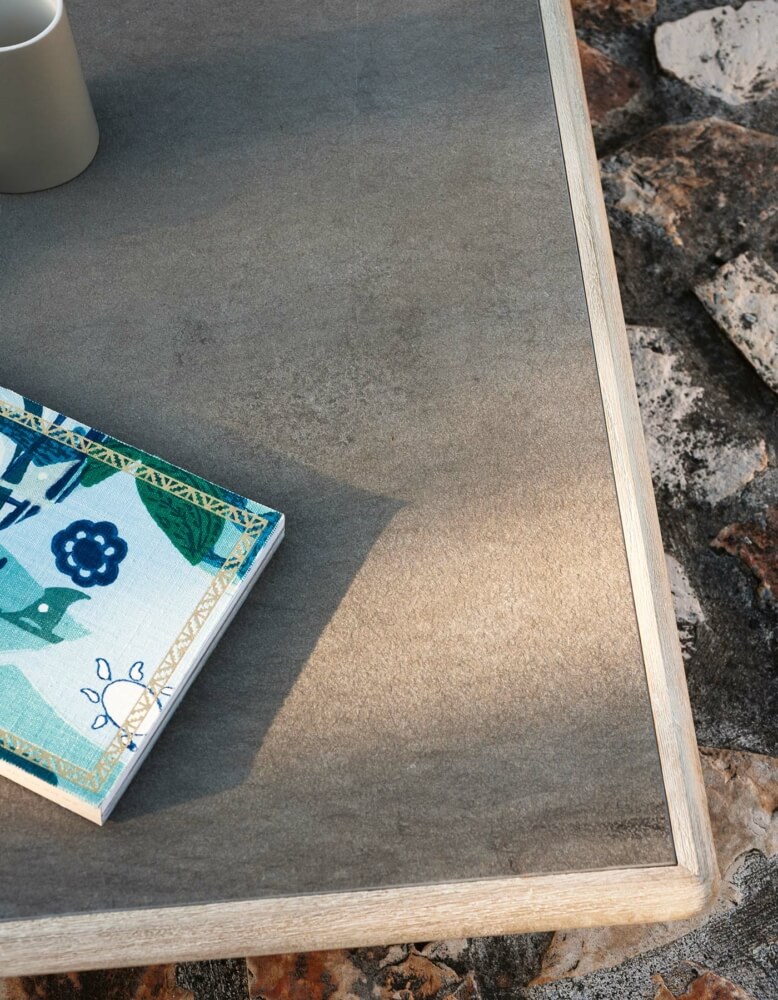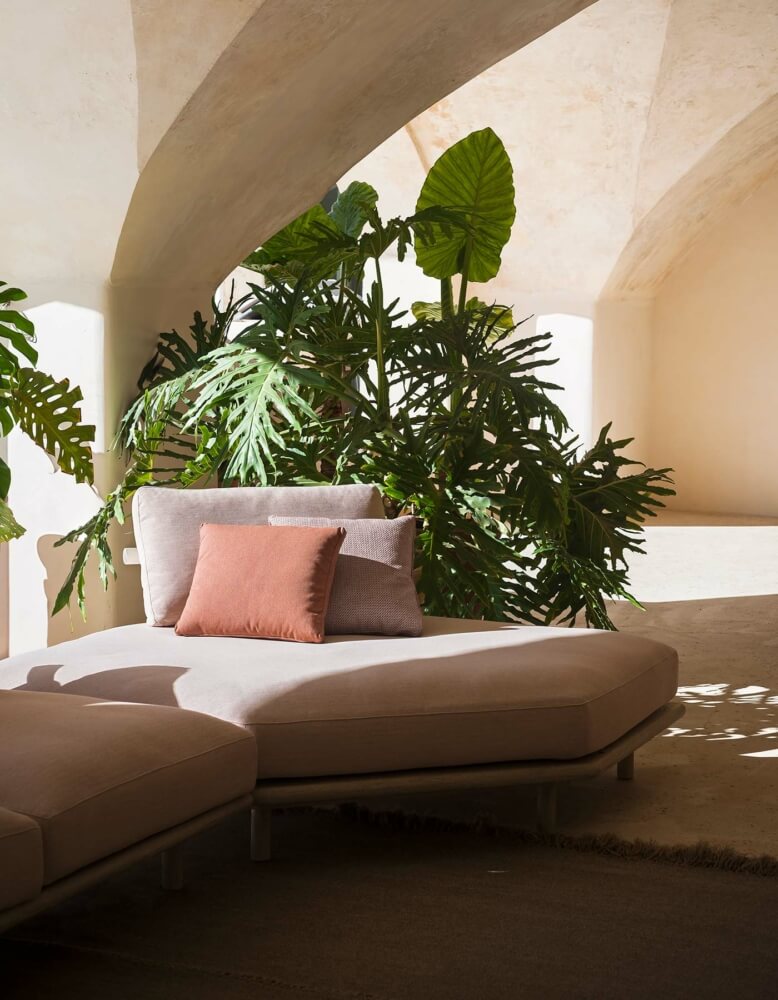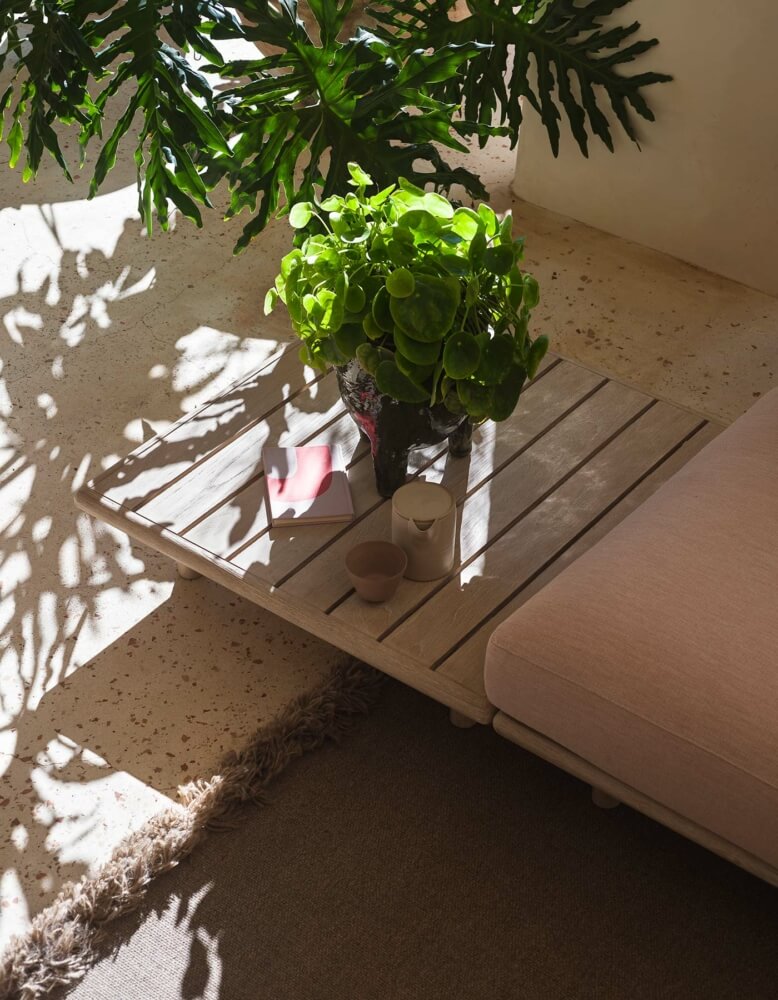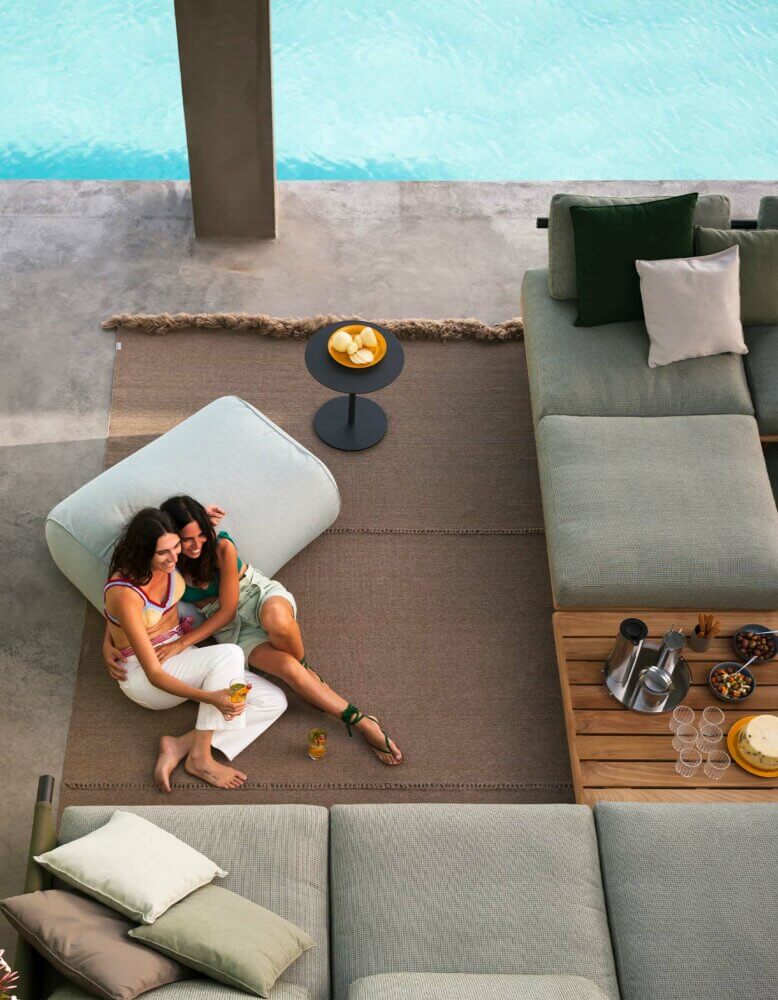 Technical information
Technical information
RODA proposes a wide range of contemporary outdoor sofa collections, to customize and make unique your outdoor furniture. From teak to metal to the "total outdoor" padding: the sofas for outdoor living room are made with different materials and finishes and they are completed with cushions and textile coverings with excellent performance against weather conditions, without sacrifying the comfort. The modular sofas for outdoor offer endless combination possibilities to furnish your garden or your patio, as well as your terrace or your poolside as if they were an extra room beyond the house.