1 / 2
2 / 2
OMBRINA is an outdoor gazebo, deliberately essential and practical. Its structure, formed by a horizontal roof that breaks up the sunlight and a slender and transparent frame, defines a project from the Mediterranean soul.
1 / 2
2 / 2
1 / 3
2 / 3
3 / 3
OMBRINA collection naturally combines the Italian design taste of the handcrafted outdoor furniture with the industrial production capacity.
The gazebo can be easily moved thanks to practical wheels while the optional curtains, in white or grey mélange colours, help to create an intimate and private setting, away from prying eyes.
Technical information
Gazebo OMBRINA 001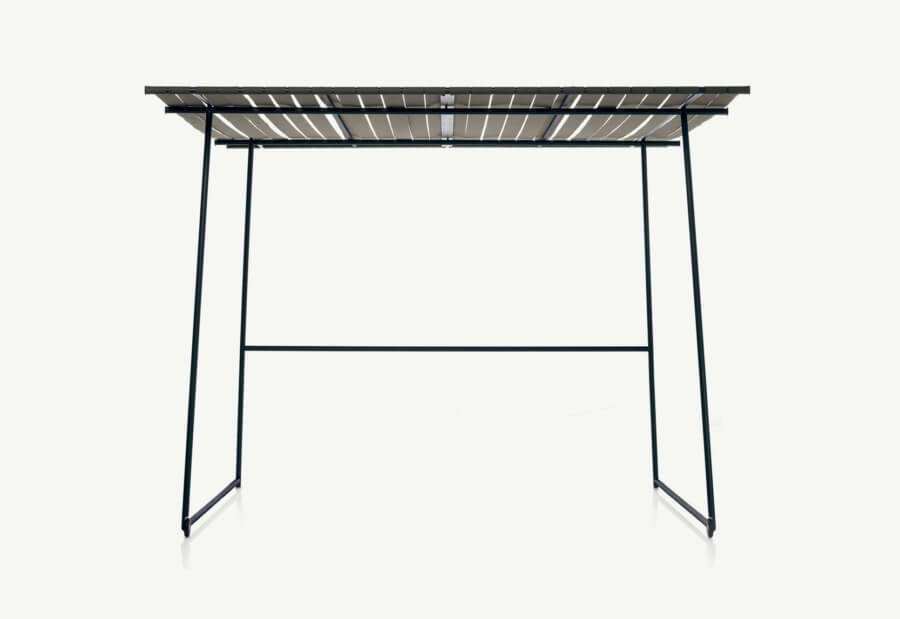 Dimensions
Lenght
284 cm/112" (base 265 cm/104" 1/2)
Depth
303 cm/119" 1/2 (base 220 cm/86" 3/4)
Features
Structure
Powder coated stainless steel; Nylon wheels
Support
Polyester belts / Curtains: White polyester fabrics Trevira CS or grey 100% acrylic fabric
Outdoor hand-woven rugs, poufs, lighting, planters, gazebo and screens: RODA takes the complements outside to create an intimate atmosphere even beyond the walls of the house, to feel like an open-air living room with all the typical atmosphere of an indoor project, creating an outdoor modern luxury living room.