Halfway between a large garden lounger and a designer outdoor sofa, ARENA opens a new chapter within the RODA universe.
Designed by Gordon Guillaumier, this collection is currently represented by a single element of outdoor furniture, an eye-catcher that not only satisfies your eyesight, but also the need to have a "hybrid" seat with great comfort, where you can relax, take sun, read a book in an informal and casual way.
1 / 2
2 / 2
This collection brings and reinforces a fundamental structural aspect to make the most of outdoor experience: softness is the main feature of the seat, making it cozy in a special way thanks to the elliptical shape, the inclination of the backrest and the tubular knit fabric.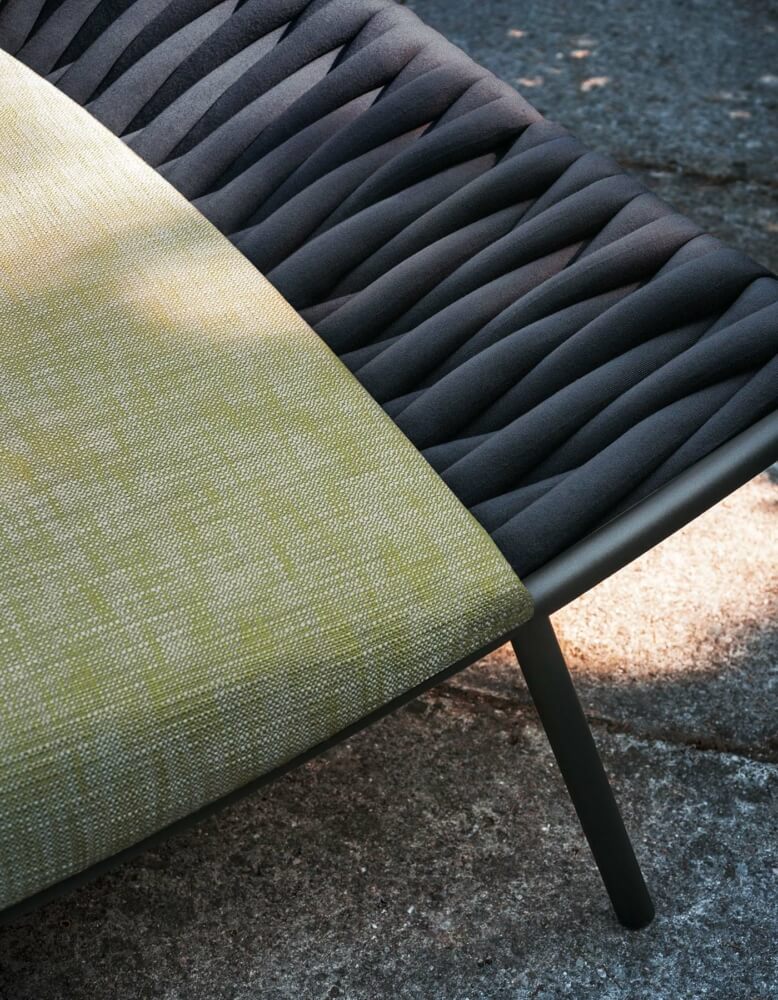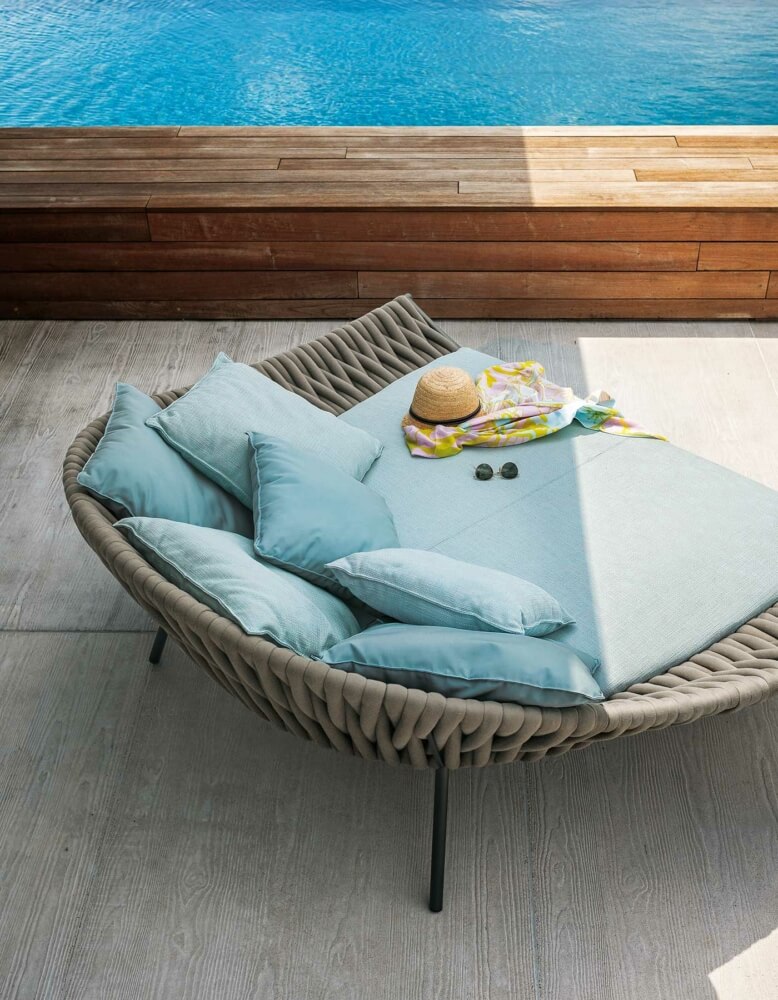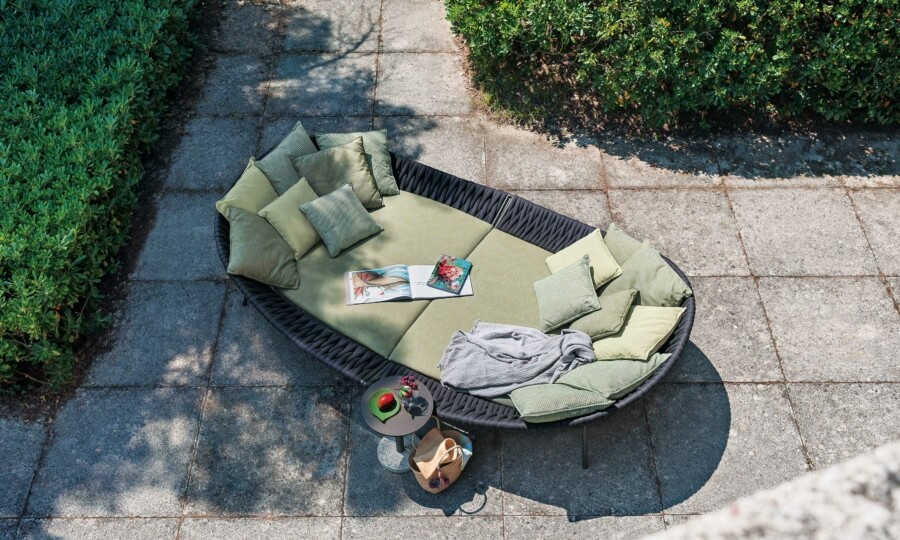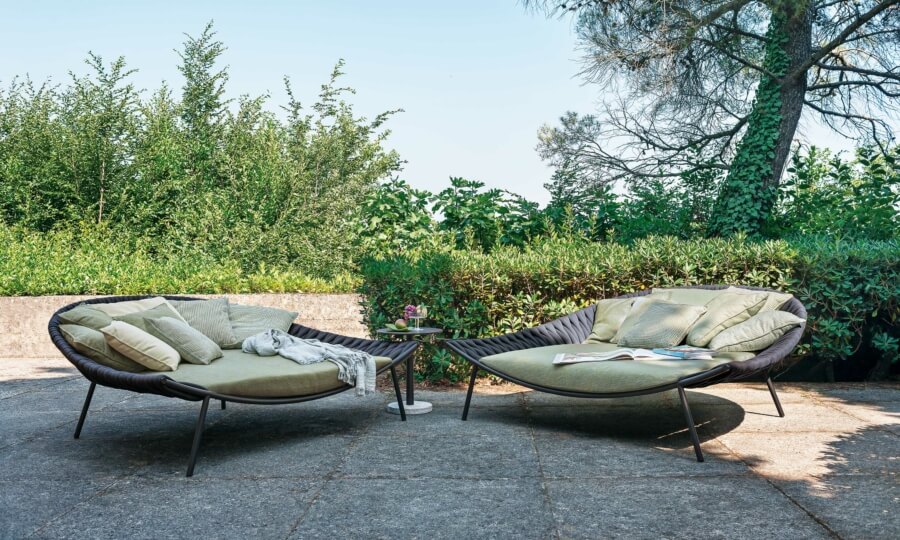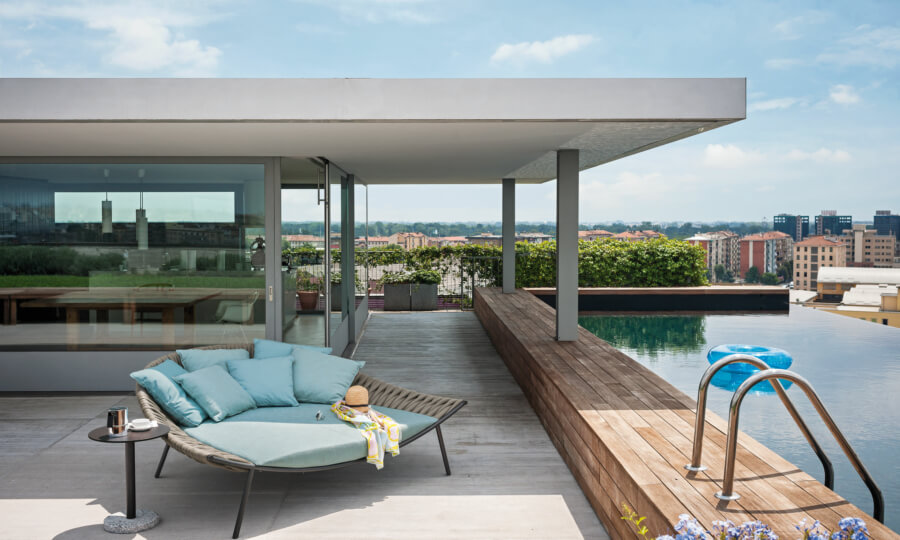 ARENA is a unique product of great personality that elegantly finds space both in garden and terrace lounge areas, it also perfectly matches the poolside furniture.
Technical information
Daybed ARENA 001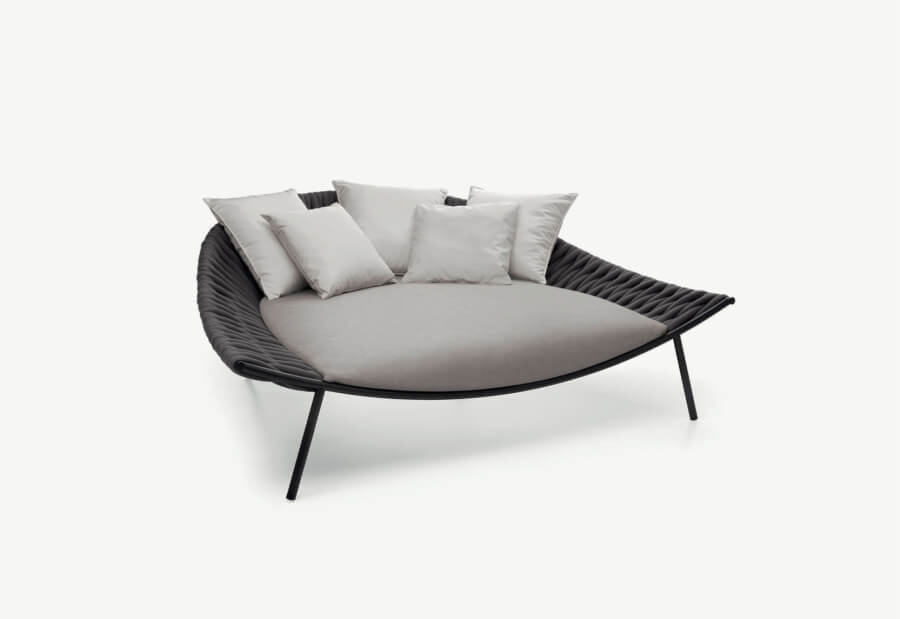 Dimensions
Seat height
40 cm/15" 3/4
Features
Structure
Powder coated stainless steel
Support
Padded polyester or recycled acrylic belts
Cushions
Standard or hydro-draining
Sunloungers and daybeds are a "must have" for garden furniture, for the poolside or for any outdoor area where the keyword is relaxation. Outdoor loungers can be enriched with standard or hydro-draining cushions, to add colour and comfort to every moment of rest. The care in the realization of RODA outdoor furniture is also shown in the attention to other functional details of stainless steel or teak loungers, such as practical wheels or integrated support surfaces.